COVID-19 vaccines
The COVAX Cost-Sharing Mechanism enables countries to self-fund additional COVID-19 vaccines in addition to doses provided for free through COVAX.
MedAccess provided a $100 million guarantee to help COVAX meet demand from countries aiming to increase their COVID-19 immunisation rates.
All agreements
Our
partners
The challenge
Public health
On 11 March 2020, the World Health Organization (WHO) declared COVID-19 a pandemic. COVID-19 remains the most widespread public health crisis in more than a century. By the end of 2022 it had claimed more than 6.7 million lives.
Unprecedented scientific, industrial, and political collaboration saw COVID-19 vaccines developed in record time. The vaccines were highly effective at preventing severe disease and protecting lives.
But by the end of 2021, just 33% of people in Africa had received a first dose and 98 countries had missed the target set by the WHO of vaccinating 40% of their populations.
Market situation
COVID-19 vaccine distribution was fraught with inequality. While high-income countries quickly secured deals for billions of doses, lower-resource countries struggled to access the shots.
COVAX is a global partnership set up to ensure equitable access to COVID-19 vaccines. The COVAX Advance Market Commitment (AMC) pooled donor funding to enable 92 of the world's lowest-income countries to receive COVID-19 vaccine free of charge. COVAX aimed to supply these doses as soon as possible.
As supply projections improved in mid-2021, COVAX announced a new Cost-Sharing Mechanism to enable AMC countries to self-finance additional doses. This would help countries to meet national vaccination targets and help them get back on track towards the WHO's 40% target.
Potential purchase of
14.6mn
vaccine doses if utilised
people fully vaccinated against COVID-19
The product
This partnership covers any COVID-19 vaccine offered by COVAX through its Cost-Sharing mechanism.
All vaccines offered by COVAX have been approved by WHO, either through its prequalification programme or its Emergency Use Listing procedure.
More about COVAX
The partnership
MedAccess and Open Society Foundations (OSF), through the Soros Economic Development Fund, provided a $200 million Risk Sharing Facility to Gavi to support the COVAX Cost-Sharing Mechanism. Both organisations provided guarantees of $100 million.
MedAccess and OSF's support aims to provide a backstop for Gavi during the period from exercising its vaccine options with manufacturers to country payment being confirmed; without the guarantees Gavi would be required to hold donor funds in reserve. This guarantee provides financial independence to Gavi for the benefit of COVAX AMC country partners.
Our innovative finance products
Impact projections
Our guarantee enables the COVAX Cost-Sharing mechanism to support AMC-eligible economies to purchase additional COVID-19 vaccine doses beyond donor-funded commitments. This helps countries increase their COVID-19 immunisation rates and meet the goals set in their national vaccination strategies.
The Facility also provides additional assurance in case of future spikes and variants leading to a surge in demand for vaccines, ensuring more equitable distribution of vaccines to low- and middle-income countries.
This partnership will help to move COVID-19 procurement towards a more sustainable footing. In the long term, countries are likely to be required to contribute towards COVID-19 doses, as they do with other Gavi-supported vaccines. Cost-sharing marks the first step towards a transition from emergency funding to more routine resourcing for COVID-19 vaccines.
Sustainable Development Goals (SDGs)
SDG 3
Ensure healthy lives and promote well-being for all at all ages
SDG 3 targets: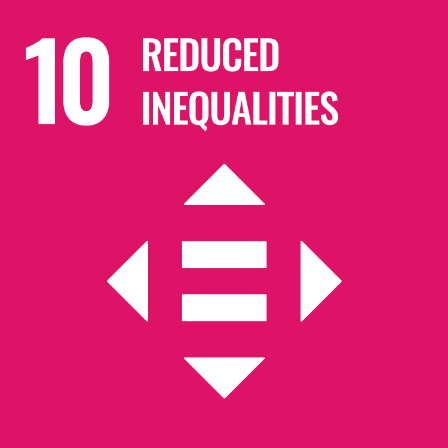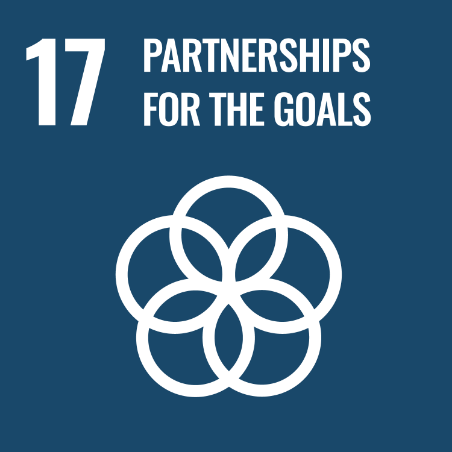 SDG 17
Strengthen the means of implementation and revitalize the Global Partnership for Sustainable Development
SDG 17 targets:
SDG 3
3.3
By 2030, end the epidemics of AIDS, tuberculosis, malaria and neglected tropical diseases and combat hepatitis, water-borne diseases and other communicable diseases
---
3.8
Achieve universal health coverage, including financial risk protection, access to quality essential health-care services and access to safe, effective, quality and affordable essential medicines and vaccines for all
---
3.b
Support the research and development of vaccines and medicines for the communicable and non-communicable diseases that primarily affect developing countries, provide access to affordable essential medicines and vaccines, in accordance with the Doha Declaration on the TRIPS Agreement and Public Health, which affirms the right of developing countries to use to the full the provisions in the Agreement on Trade-Related Aspects of Intellectual Property Rights regarding flexibilities to protect public health, and, in particular, provide access to medicines for all
---
3.d
Strengthen the capacity of all countries, in particular developing countries, for early warning, risk reduction and management of national and global health risks
SDG 10
10a
Implement the principle of special and differential treatment for developing countries, in particular least developed countries, in accordance with World Trade Organization agreements
SDG 17
17.3
Mobilize additional financial resources for developing countries from multiple sources
---
17.6
Enhance North-South, South-South and triangular regional and international cooperation on and access to science, technology and innovation and enhance knowledge sharing on mutually agreed terms, including through improved coordination among existing mechanisms, in particular at the United Nations level, and through a global technology facilitation mechanism
---
17.7
Promote the development, transfer, dissemination and diffusion of environmentally sound technologies to developing countries on favourable terms, including on concessional and preferential terms, as mutually agreed
---
17.10
Promote a universal, rules-based, open, non-discriminatory and equitable multilateral trading system under the World Trade Organization, including through the conclusion of negotiations under its Doha Development Agenda
---
17.17
Encourage and promote effective public, public-private and civil society partnerships, building on the experience and resourcing strategies of partnerships
Discover more about this partnership
Michelle Teo
Chief Investment Officer
Contact Michelle
Guy Pickles
Vice President, Health Markets
Contact Guy
Key contacts
If you would like more information about this agreement, please reach out to our key contacts.