COVID-19 supplies
UNICEF has played a leading role in securing equitable access to essential COVID-19 products for low- and middle-income countries.
Our $50 million procurement guarantee helped UNICEF to reduce country waiting times for COVID-19 supplies and other essential health products.
All agreements
Our
partners
The challenge
Public health
On 11 March 2020, the World Health Organization (WHO) declared COVID-19 a pandemic. COVID-19 remains the most widespread public health crisis in more than a century. By the end of 2022 it had claimed more than 6.7 million lives.
COVID-19 spread quickly around the world, leading to lockdowns and restrictions on movement. This made it even more difficult for people in low- and middle-income countries to access vital health products for conditions like HIV, malaria and tuberculosis. As a result, all three diseases have seen increased case numbers and deaths.
The pandemic also took its toll on vaccination programmes. Gavi, the Vaccine Alliance reported that basic vaccine coverage fell by 1% in 2021, following a 4% drop in 2020.
Market situation
During the initial phase of the COVID-19 pandemic, demand outstripped supply for even the most basic medical products, leaving many countries struggling to provide vital equipment to frontline workers.
This situation was most acute in low- and middle-income countries (LMICs). Restricted supply, export bans and volatile prices meant that many countries were unable to access COVID-19 supplies. Countries were being quoted prices for some items of up to 20 times what they were pre-pandemic.
UNICEF is the world's largest procurement agent of essential supplies on behalf of LMICs, country programmes and development partners. It has played a leading role in helping ensure access to products to tackle COVID-19 on top of its regular work procuring vaccines and other items on behalf of countries.
syringes and safety boxes for safe injections supplied
COVID-19 and other childhood vaccines supplied
diagnostics and equipment supplied
The product
UNICEF uses its purchasing power to provide essential health supplies to countries that would have been at the back of the queue and vulnerable to volatile pricing, especially early in the pandemic.
Items procured include masks, gowns, oxygen concentrators, laboratory tests, rapid tests and immunisation supplies.
Since the pandemic, MedAccess' support has enabled UNICEF to increase procurement of other essential products, such as childhood vaccines.
UNICEF Supply's work
The partnership
MedAccess provided a $50 million procurement guarantee to increase the capitalisation of a UNICEF procurement mechanism.
UNICEF is using the guarantee to increase and accelerate procurement and distribution of COVID-19 products as well as other essential health products.
As one of the world's largest volume procurers of medical products, UNICEF secures sustainable supply at lower prices. This means low- and middle-income countries that use UNICEF's procurement mechanisms are less exposed to volatile prices and shortages.
In 2021, MedAccess extended the guarantee for a further year.
Our innovative finance products
The impact
Pre-financing enabled countries to expedite delivery of essential products to tackle COVID-19 and other pressing health needs. Countries accessed supplies, on average, 7 months faster than without pre-financing support.
Our partnership with UNICEF contributed to the procurement of:
Almost 2.9 billion syringes for use with COVID-19 and other vaccines provided to LMICs.
More than 392 million COVID-19 and other childhood vaccines supplied.
More than 9.5 million diagnostic test kits and equipment to help frontline health workers detect COVID-19.
Sustainable Development Goals (SDGs)
SDG 3
Ensure healthy lives and promote well-being for all at all ages
SDG 3 targets: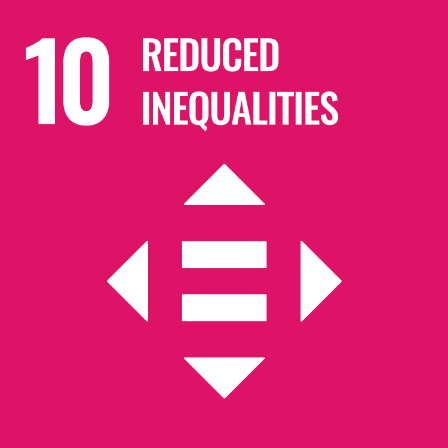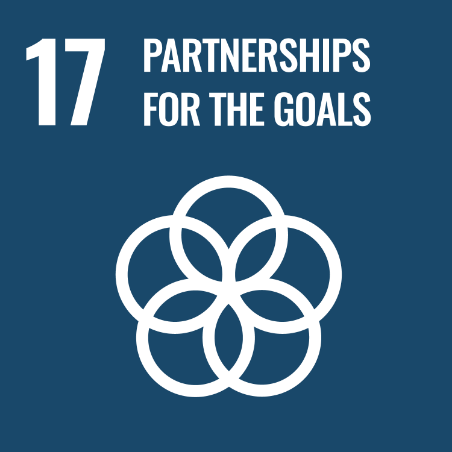 SDG 17
Strengthen the means of implementation and revitalize the Global Partnership for Sustainable Development
SDG 17 targets:
SDG 3
3.3
By 2030, end the epidemics of AIDS, tuberculosis, malaria and neglected tropical diseases and combat hepatitis, water-borne diseases and other communicable diseases
---
3.8
Achieve universal health coverage, including financial risk protection, access to quality essential health-care services and access to safe, effective, quality and affordable essential medicines and vaccines for all
---
3.b
Support the research and development of vaccines and medicines for the communicable and non-communicable diseases that primarily affect developing countries, provide access to affordable essential medicines and vaccines, in accordance with the Doha Declaration on the TRIPS Agreement and Public Health, which affirms the right of developing countries to use to the full the provisions in the Agreement on Trade-Related Aspects of Intellectual Property Rights regarding flexibilities to protect public health, and, in particular, provide access to medicines for all
---
3.d
Strengthen the capacity of all countries, in particular developing countries, for early warning, risk reduction and management of national and global health risks
SDG 10
10a
Implement the principle of special and differential treatment for developing countries, in particular least developed countries, in accordance with World Trade Organization agreements
SDG 17
17.6
Enhance North-South, South-South and triangular regional and international cooperation on and access to science, technology and innovation and enhance knowledge sharing on mutually agreed terms, including through improved coordination among existing mechanisms, in particular at the United Nations level, and through a global technology facilitation mechanism
---
17.7
Promote the development, transfer, dissemination and diffusion of environmentally sound technologies to developing countries on favourable terms, including on concessional and preferential terms, as mutually agreed
---
17.10
Promote a universal, rules-based, open, non-discriminatory and equitable multilateral trading system under the World Trade Organization, including through the conclusion of negotiations under its Doha Development Agenda
---
17.17
Encourage and promote effective public, public-private and civil society partnerships, building on the experience and resourcing strategies of partnerships
Evans Mburu
Implementation Executive
Contact Evans
Tristana Perez
Development Impact Executive
Contact Tristana
Michael Anderson
Chief Executive Officer
Contact Michael
Key contacts
If you would like more information about this agreement, please reach out to our key contacts.